Pharmacy plays a crucial role in the health care, and drug delivery system of a country. Pakistan needs highly competent pharmacy professionals to meet the challenges of 21st century. Keeping in view this perspective, we are determined to prepare pharmacy graduates who can play an effective role in the rational use of drugs, adverse drugs action monitoring, safe and effective drug delivery system, proper storage of drugs, pharmaceutical management and research & development. Pharmacists play a vital role in the health of their communities in a variety of settings including hospitals, long-term care facilities, hospital pharmacies, community pharmacies, production facilities, research & development, regulatory agencies and within the pharmaceutical industry. The mission of Shifa College of Pharmaceutical Sciences (SCPS) is to inspire, educate and engage current and future pharmacists in cutting edge research and to lead practice development to serve the education and health sector for the people of Pakistan and the World. In order to achieve our mission, we apply innovative and proven educational techniques to produce pharmacists who possess the skills and knowledge they need to serve the community in an ethical and professional manner, and make available best possible care for the ailing humanity. Our prestigious institute is pioneer in implementing the Integrated Contextual Modular Curriculum among the Pharmacy institutes of Pakistan to meet the international needs. Our academic program is accredited by the Pharmacy Council of Pakistan (PCP), Academic Council of STMU and the Higher Education Commission (HEC). We shall make every effort to develop an excellent learning environment to envision our students unfold their potential, closely interact with the faculty and professionals from the pharmaceutical industry and participate actively in various extracurricular activities. We remain committed to extending the scope of the profession and preparing tomorrow's leaders to best serve the needs of the nation. I extend warmest welcome to all the new entrants in our undergraduate and postgraduate program and wish you success in all your endeavors for a bright future and career progression.
Prof. Dr. Tausif A. Rajput
Ph.D., M.Phil, B.Pharm (R.Ph., Pak.)
Principal/Dean
Shifa College of Pharmaceutical Sciences
Faculty of Pharmaceutical and Allied Health Sciences
Academic Advisor's Message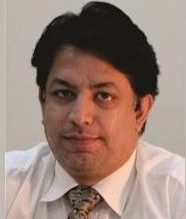 It gives me great pleasure to welcome you to Shifa College of Pharmaceutical Sciences (SCPS), a constituent college of Shifa Tameer-e-Millat University (STMU), Islamabad. Pakistan has made significant progress over the last few years in research and professional practices in the field of Pharmaceutical Sciences, which is evident from the exponential growth of academic institutions, pharmacy care services and pharmaceutical industry. With major advancement in the research culture; career opportunities are extensive and varied in this rapidly expanding field. Despite all this, there is an acute shortage of properly trained and capable pharmaceutical management professionals.
SCPS is a constituent college of Shifa Tameer-e-Millat University; a higher seat of learning and an educational institution of distinction, combining excellence with innovation. SCPS inculcates a high value on providing its students with a fulfilling educational experience through Integrated Contextual Modular Curriculum with unmatched research exposure. The modules are well poised to deliver talent and harness the potential of young minds. Our focus is to impart quality education with practical skills necessary for the start of a successful career in Pharmaceutical Sciences. In 2016, the Shifa College of Pharmaceutical Sciences was upgraded to the Faculty of Pharmaceutical Sciences (FPS), now Faculty of Pharmaceutical and Allied Health Sciences (FPAHS), with establishment of six departments. These departments are focused on imparting state-of-the-art education with the core focus on relating the theoretical aspects to practise and research-based learning.
In Pakistan, as elsewhere in the world, courses imparting practical knowledge are the fastest growing segment in the world of education. At SCPS, the courses developed in tandem with the industry are well poised to train the youth to meet the challenge of a rapidly developing society and nation. The dream is realized through active mentoring by faculty and professional training at one of the premier medical facility in the country; Shifa International Hospitals Ltd., Islamabad. At STMU, we deliver education with a global perspective and in tune with rapidly changing and advancing environment. I am confident you will find your learning with SCPS a stimulating and rewarding experience.
Prof. Dr. Sagheer Ahmed
PhD, M.Phil, B.Pharm (R.Ph., Pak.)
Academic Advisor
Shifa College of Pharmaceutical Sciences
Shifa Tameer-e-Millat University, Islamabad
Advisor Student Affairs Message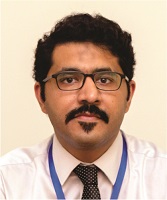 On behalf of the Student Affairs Office staff, I would like to welcome you all to the Shifa College of Pharmaceutical Sciences. We are greatly pleased to have you join our SCPS family. By joining the institute, you shall become a part of one of the most sophisticated and well-established health care setups of the country. You shall embark on a path full of hope. During your time with us, the Student Affairs Office staff would help you take full advantage of the opportunities and challenges that would rise during your stay at this higher seat of learning.
We are dedicated to meet the needs of each and every student. Here at SCPS, we have an outstanding faculty, a welcoming staff, a beautiful and well-equipped campus and an atmosphere conducive for achieving your academic goals. We would encourage you to join one of our 10 registered student and professional societies under the office of Student Engagement and Participation, that offer you an opportunity to network, strengthen your leadership skills and to contribute to personal growth and community service. We pride ourselves in providing a caring atmosphere to the students and their families, faculty, staff and alumni. We are committed to respect empathize and take pride in all we do.
We would like you to know that we care about you as an individual and want you to be a successful person and professional. We would try our level best to accommodate your requests and help make your time at SCPS a cherished memory.
Dr. Mustafeez Mujtaba Babar
Ph.D., M.Phil., PGCert. Antimicrobial Stewardship
(USA), Pharm.D. (R.Ph., Pak.)
Associate Professor & Advisor Student Affairs
Shifa College of Pharmaceutical Sciences
Shifa Tameer-e-Millat University, Islamabad