Message from Chief of Pharmacy, SIH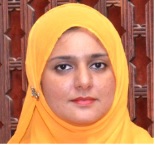 Pharmacy is truly a remarkable, multifaceted profession that touches every aspect of health and life of people. From manufacturing to the medication dispensing, from prescription review to training and educating pharmacy students, from regulatory role to drug law enforcement, from patient education to post marketing surveillance… everything converges at one point and i.e. "professional pharmacist". Being a pharmacist is a great responsibility and accountability in every field where we work because the life and health of people depends on us.
In Shifa International Hospitals Ltd. we are committed to providing high quality, compassionate care for all and offer state of the art hospital and clinical pharmacy services. Our setup includes Inpatient, Ambulatory Care and Emergency pharmacy setup, IV admixture, TPN, sterile & non-sterile compounding services and Chemo admixture. Other hallmarks include Patient Education, Medication Reconciliation, Drug & Poison Information Service, Clinical pharmacy coverage in key areas like critical care, oncology, transplant etc., Adverse Drug Reaction (ADR) tracking and monitoring program, Pharmacy 1-year Residency program and several clinical indicators to optimize patient drug therapy.
Shifa is in unique position that its Pharm.D. students undergo a structured training program and periodic rotations in clinical and hospital pharmacy (including above mentioned areas), supervised by qualified and competent senior pharmacists in each section. This not only gives students a great learning experience in actual field, but also enables them to take on the challenges of this profession while being better equipped right from the beginning. I am confident that In Sha Allah students produced by our University (STMU) will be at par with any best pharmacy school graduates.
Dr. Salwa Ahsan
MBA (Health & Hospital Management),
Pharm. D. (R.Ph., Pak.)
Chief of Pharmacy,
Shifa International Hospitals Ltd.,
Islamabad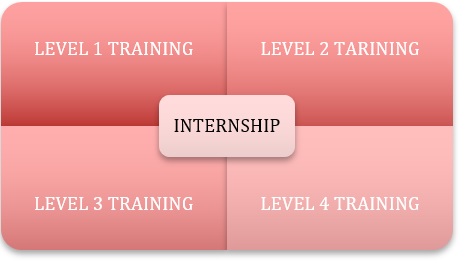 TRAINING FACILITIES AT SIHL
The Shifa College of Pharmaceutical Sciences (SCPS) was established with an aim to provide the Doctor of Pharmacy students an exposure to the world class facilities in all subjects of Pharmacy Practice. After providing a solid theoretical basis of pharmaceutical sciences, they are trained at internationally renowned community pharmacy, hospital pharmacy and clinical pharmacy setups. The students of Doctor of Pharmacy would be provided training facilities at:
Shifa International Hospitals Ltd. (SIHL), Islamabad
COLLABRATIVE TRAINING PROGRAMME:
A key provision of any Pharm-D programme is exposure to the professional environment, enabling the students to serve effectively in practice.
Our Clinical Pharmacy Practice, practical programme is designed to offer a unique blend of knowledge and training with practical experience, covering a variety of specialist areas of the hospital, with the objective of enhancing the professional skills of our students., Shifa International Hospital and Shifa College of Pharmaceutical Sciences (SCPS) to work collaboratively to enable a more smooth and productive training experience make the training activities smoother and productive. An Interface Clinical Pharmacist serves as a bridge between the two organizations to assure integration planning and implementation of all the training activities.
The practical Clinical Training spans across two years, beginning in the 4th professional year and continuing till the end of 5th professional year This programme strongly focuses on problem solving and pharmaceutical care planning. The two years are divided into 4 subparts, to gradually introduce fundamentals of clinical application followed by critical evaluation skills of the students.
The training programme consists of 4 levels, starting from simple to complex.
LEVEL 1 TRAINING; is the part of 7th semester. It includes;
Introduction to different departments of the hospital.
Exposure to the basic documentation for patients.
Introduction to techniques used for patient file analysis.
Introduction to prescription analysis.
Observatory ward rounds supervised by the interface clinical pharmacist.
Exposure to the pathways used to get access to required information of the patient i.e. handling of medical records.
Detailed Continuous Professional Education (CPE) sessions to keep abreast of changing practices and guidance.
LEVEL 2 TRAINING; is the part of 8th semester. It includes;
Regular Ward Rounds in the designated areas of the hospital i.e. SICU, MICU, PICU and Oncology Unit, supervised by Clinical Pharmacists. The initial focus is on basic diseases and their management protocols
Data collection of patients in Clinical Case Report Form.
In depth review of cases i.e. Doses, Drug Type, Interactions, Labs and other Monitoring Parameters.
CPE sessions to develop and elevate the skill of using different resources for Dose Adjustment, Antibiotic Therapy Selection, Identification of Drug-Drug and Drug-Food Interactions and Renal Dose Adjustment.
Renal Dose Adjustment exercises
INTERNSHIP: After completion of Level 2 (end of 4th professional year), the students are offered a 4-week Internship Programme at Shifa International Hospital. This is a vocational programme where interns observe the working of different areas independently and are evaluated on a weekly basis by the hospital staff. The Internship Programme is designed to allow students a chance to work in all Pharmacy areas i.e. Out Patient Pharmacies, In Patient Pharmacies, Clinical Pharmacy, Take Home Pharmacy Services Department, Drug Information Centre, Compounding Area and in Chemo Pharmacy.
This Internship provides a platform for the productive interaction with professionals, an insight into the working environment and an opportunity to exercise application of knowledge. It also makes for a helpful guidance into determining the students future career pathway. The internship is accredited with a certificate of appreciation, upon successful completion and evaluation.
LEVEL 3 TRAINING; is the part of 9th semester and includes;
Participation in Weekly Ward Rounds supervised by Clinical Pharmacists and Medical Officers.
Awareness of basic nursing practices.
Performing Renal Dose Adjustments of patients and communicating the results.
Observing and eventually handling of Drug Information Calls under supervision of registered Clinical Pharmacist.
Critically analysing Labs and making useful interpretations.
Recording Drug Interventions made during Ward Rounds.
Detailed CPE sessions to have exposure to updated Clinical Guidelines.
LEVEL 4 TRAINING; is the part of 10th semester. It involves;
Active Ward Rounds that consist of Student, Clinical Pharmacist and Consultant Trio. This enables the students to participate as part of the multi-disciplinary team and utilise their knowledge and critical evaluation skills, gain updated knowledge, improve confidence and communication skills.
Visiting patients ready for discharge, to council them about the use of take home medicines, under the supervision of designated pharmacist.
Working at Out Patient Pharmacies, learning about medication dispensing processes and counselling techniques.
Exposure to ADR Reporting Methodology and updating ADR data sheets.
Review of common Poisoning Cases Reported and the practical approach used for management.
Hence at every level of Clinical Training the students use their previous basic knowledge to take a step forward to the next level. They will develop and apply their clinical pharmacy skills to a variety of patient cases and commonly encountered scenarios.
TRAINING FACILITIES/AREAS:
OPD: The Out-Patient Pharmacies are located within the hospital and externally at various locations in different cities (known as Retail Outlets). Availability of this network of pharmacies enables maximum students to get training in limited time.
Skills Developed:
Prescription evaluation.
Accurate dispensing of medication
Patient counselling
Medication storage and stock handling.
IPD: The In-Patient Pharmacies are responsible for assuring uninterrupted supply of medicines to the patients, which are admitted onto different wards. There are 5-satellite pharmacies in the hospital all of which assure the above goals. The students will observe the working of all the pharmacies and get practical exposure of working as a hospital pharmacist.
Skills Developed:
Evaluation of physician order
Data entry
Criteria for checking of medicines before dispensing
Medication storage and stock handling
Communication with nursing and physicians.
COMPOUNDING AREA: All the extemporaneous preparations are made in the compounding area. The compounding facility of the hospital is well equipped and fulfils Joint Commission International Accreditation (JCIA) standards. It is further divided into Sterile and Non-Sterile Areas. The sterile area is designated for preparation of IV products, ophthalmic preparations and admixing of chemotherapeutic drugs. The Non-Sterile area is utilized for preparation of syrups, capsules, ointments and many others.
Students are provided with an opportunity to observe and participate in various compounding activities.
Skills Developed:
Comprehension of the different reference books for making an extemporaneous preparation.
Equipment handling and accurate measuring of ingredients
Exposure to the use of appropriate Personal Protective Equipment (PPE).
Application of calculations, needed for Extemporaneous preparation.
TAKE HOME PHARMACY SERVICES: Take Home pharmacy is involved in prescription review, dispensing of medicines, and discharge counselling. The Take Home Pharmacist is responsible for empowering the patient about their medicine regime and supporting patient safety.
Skills Developed:
Students will learn;
How to interact with the patient.
How to counsel the patient.
How to evaluate the therapy for each individual patient.
Important tools required for effective counselling.
DRUG INFORMATION CENTRE: Drug information centre is designed to answer queries from hospital staff, and the public.
Skills Developed:
Students will learn;
Call handling protocol.
Use of different resources to answer a query.
How to maintain record of queries resolved.
Time management skills.
CLINICAL PHARMACY SERVICES: Clinical pharmacy is a unique service that is offered by only few hospitals in Pakistan and Shifa International Hospital is one of them. Our clinical pharmacist works actively with the consultants and other healthcare workers, as a part of the multidisciplinary team during medical ward rounds. The clinical pharmacist works with its Pharmacy department to support prescribing services, through committees and education and development. The Clinical Pharmacy service is responsible for the maintenance of the hospital formulary and works closely with the Quality department to establish patient safety.
Skills Developed:
Students will shadow the Clinical Pharmacist and learn;
Problem solving techniques.
Appropriate use of clinical information.
How to correlate therapy with patient's condition.
Critical appraisal of prescriptions
Conducting medication review and reconciliation.
The Clinical Training by our programme will equip our students with a skillset that will help them to develop in to an integral part of healthcare team, optimizing patients health and well being.