Dr. Hania Naveed
Assistant Professor
Department of Pathology
Shifa College of Medicine
Word count: 632 words
Read time: 4 minutes
Curriculum delivery has recently shifted to online channels forcing teachers to familiarize themselves with online meeting applications and search for suitable online tools to conduct assessments. Many online tools and engines are available online to conduct assessments such as Classmarker, Topgrade quiz maker, Google Forms, Proprofs Quiz Maker, Microsoft teams, etc. The faculty at Shifa College of Medicine has experience of using two online tools for formative assessments: Classmarker and Google Forms.
While every online tool has its advantages and disadvantages; the utmost important feature is that it should be user friendly, easy to understand and preferably free. Although both Classmarker and Google forms are free, there are few paid features in Classmarker; for example, the limit of the number of students for an assessment cannot exceed hundred in Classmarker, beyond 100 it requires premium subscription while there is no such limit to a specific number of students in Google forms.
Classmarker also provides an option to make groups of students. Once a group is created, students get themselves registered online and are automatically added to the group making it convenient for teachers to give multiple tests to a specific class. Google forms does not have this option and the test is sent to the students every time via email or the link can be directly forwarded individually to the students.
Classmarker provides numerous setting options for online assessments. For instance the time duration for each assessment can be set in Classmarker and the test becomes unavailable after the closing time; while in Google forms one has to manually close the link after the closing time. Classmarker also has the option to set a time limit for each question separately and it is possible to randomize the order of questions for each student. I have provided some screenshots of possible options that can be set in classmrker.com.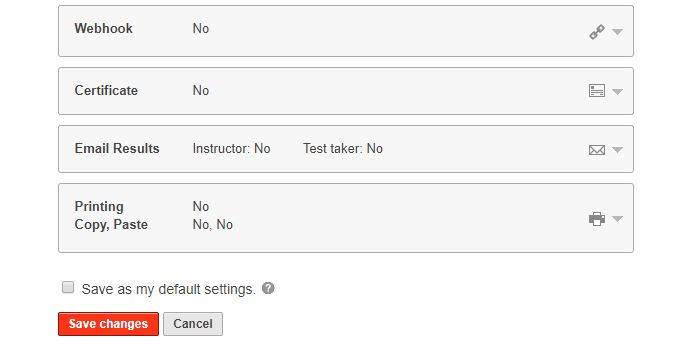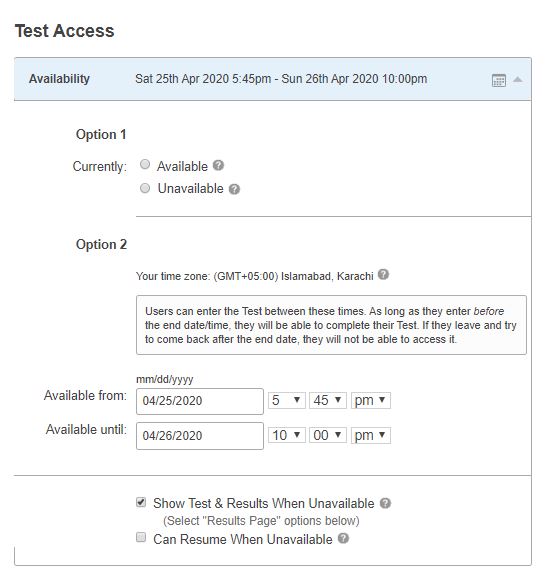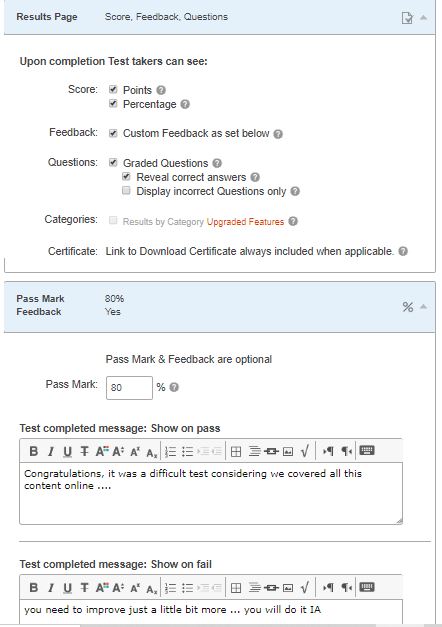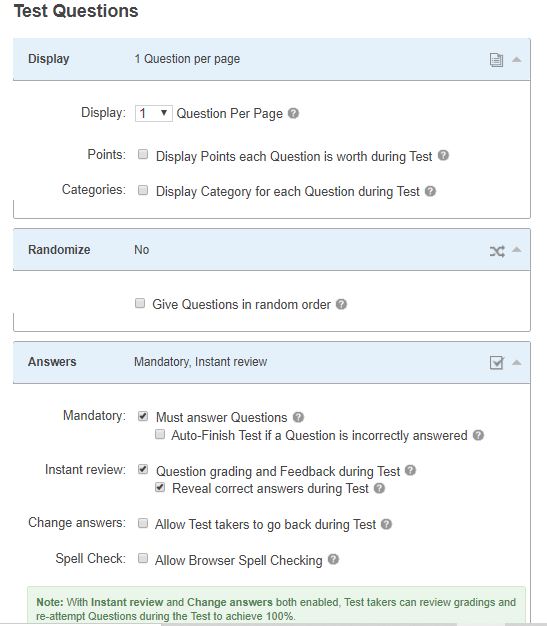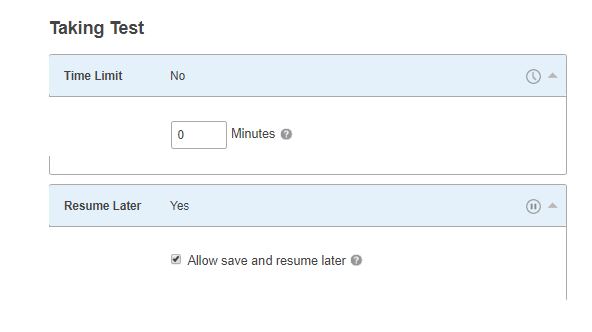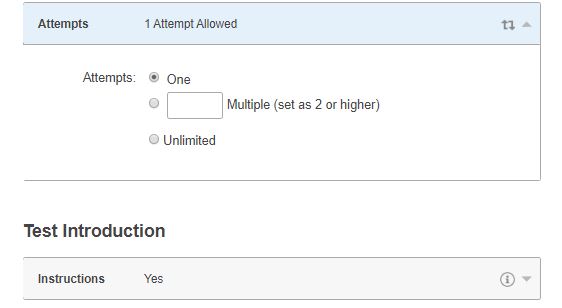 A big advantage of Google forms is that pictures may be uploaded, while this is a paid feature in Classmarker.com. Another big advantage of Google forms is that it is beautifully integrated with Google's ecosystem and can be easily linked with Google meet and Google classroom. Despite these differences both online assessment tools are user friendly and useful as online assessment tools. A very convenient feature of Google forms which is also present in Classmarker.com is that after creating a test with specific settings for the first time it may be used multiple times for different groups of students.
While both options which have been discussed above are very good for conducting formative assessments, my personal preference for summative assessment would be Classmarker.com as it allows teachers to set time limits for each question and randomize the sequence of questions for every student which can significantly reduce chances of cheating. Both tools allow results of assessments to be exported to MS Excel and multiple other formats.