Department of Basic Medical Sciences
Basic Medical Sciences have always served as the backbone of any undergraduate or graduate program in pharmaceutical sciences. The Basic Medical Sciences department offers its major contribution in various modules, that are horizontally and vertically integrated with other streams. These modules make the foundation for understanding of the clinical teaching and training. The main objectives of the BMS are to: teach under-graduate and post-graduate students, develop a challenging Pharm.D curriculum, design optimal methods for instructing learners and effectively utilize precious institutional resources.
Ever since its establishment, BMS has relentlessly pursued excellence in both teaching and research through delivery of well-designed curriculum and cutting-edge research in the University. The Department strongly focuses on multidisciplinary research and has successfully established collaborative research projects with the clinical departments at Shifa International Hospital.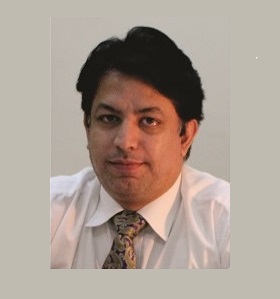 Prof. Dr. Sagheer Ahmed
PhD, M.Phil, B.Pharm (R.Ph., Pak.)
---
Academic Advisor and Head of Department Shifa College of Pharmaceutical Sciences
Dr. Ahmed studied Cardiovascular Pharmacology in M.Phil and PhD. For his postdoctoral studies, he chose neuropharmacology which he explored for three years. Dr. Ahmed has over 19 years of teaching, research and professional experience in the field of Neuroscience & Pharmacology. Besides his research achievements (9 patents, 44 publications, 632 citations, h-index 14, i-10 index 24, e-index 19, g-index 21), Dr. Ahmed has the training and experience of facilitating problem-based learning (PBL) in both Harvard style (from Aga Khan University) and Maastricht styles (from University Brunei Darussalam). His primary research interests include Pharmacogenetics & Personalized Medicine and his research work in this area has led to four patents. Recently, in a list of the most productive scientists by Pakistan Council of Science & Technology, Dr Ahmed was ranked 2nd in the field of Pharmaceutical Sciences in Pakistan. He is a member of the British Pharmacological Society, American Society for Pharmacology & Experimental Therapeutics, and of International Brain Research Organization, France. He is registered as a category 'A' pharmacist with Pharmacy Council of Pakistan since 2003. He is also a reviewer of many international scientific journals.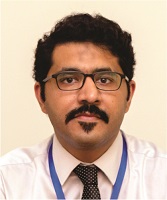 Dr. Mustafeez Mujtaba Babar
Ph.D., M.Phil., PGCert. Antimicrobial Stewardship (USA), Pharm.D. (R.Ph., Pak.)
---
Associate Professor
Advisor Student Affairs
Dr. Babar is an interdisciplinary researcher focused on bridging the gap between basic, applied and clinical sciences. Trained as a clinical pharmacist during his Pharm. D. program, he later also equipped himself with research tools of pharmacology, virology and microbiology, medicinal chemistry, plant biotechnology, materials engineering and pharmacoinformatics during his post-graduate training years at National University of Sciences and Technology (Pakistan) and Stanford University School of Medicine (USA). Owing to his diverse training and experience, his research interests incorporate all the areas of drug discovery and development process. He has recently completed his Post-graduate certificate in Antimicrobial Stewardship Program from the prestigious Society of Infection Diseases Pharmacists, USA. Dr. Babar has been trained in curriculum design and development and certified by the Association for Medical Education in Europe. He has been involved in the designing, development, implementation and monitoring of curricula of various degree programs including Doctor of Pharmacy (conventional and Integrated Contextual Modular Curriculum), BS Biosciences (Microbiology and Biotechnology), BS Biomedical Engineering, MPhil Clinical Pharmacy Practice, MPhil Pharmacology, MS Applied Biosciences and PhD Pharmacy. Dr Babar has contributed to more than 30 scientific manuscripts published in journals and books with publishers of international repute including Nature Publishing Group, Springer, Elsevier and John Wiley & Sons. He is a registered member/ affiliate of several professional bodies. He also serves as an editorial board member and examiner at many national and international functionalities.
Dr. Shafqat Rasul Chaudary
Ph.D., M.Phil., Pharm.D. (R.Ph., Pak.)
---
Assistant Professor
Dr. Chaudary got his Doctor of Pharmacy and M.Phil degree from The Islamia University of Bahawalpur. He was then awarded an HEC 90% Overseas Scholarship for doctoral studies in Germany. In 2018, he completed his PhD in Pharmacy from the University of Bonn. During his PhD, he was also admitted to the Bonn International Graduate School of Drug Sciences (BIGS Drugs) (class of 2015 - 2018) in which he investigated the role of systemic inflammation in aneurysmal subarachnoid hemorrhage (aSAH) and post-aSAH complications. His research interest is in the investigation of the role of systemic inflammation, which may have a biomarker, prognostic and therapeutic potentials. The domains of keen interest in this regard include investigation of the role of "Damage associated molecular pattern" molecules (DAMPs), investigation of pro- and anti-inflammatory cytokines, and multicolour flow cytometric cell surface-based immunophenotyping of monocyte subsets and T helper subsets. He has contributed to numerous articles in journals of international repute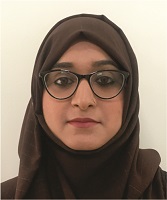 Dr. Faiza Naseer
M.Phil., Pharm.D. (R.Ph., Pak.)
---
Senior Lecturer & Ph.D. Scholar
Dr. Naseer is currently serving as a Lecturer at SCPS and as a section editor in Journal of STMU. She has nearly a decade of experience as a hospital pharmacist, clinical pharmacist and an academic pharmacist. She worked as an IPD supervisor in Maroof International Hospital, Islamabad and Chief pharmacist at Al-Shifa Trust Eye Hospital Rawalpindi. She is currently enrolled in PhD Applied Biosciences at NUST, and her research focuses on CAR-T cells therapy for cancer treatment. Dr. Naseer has contributed to 22 articles published in national and international journals. Her keen interests are in molecular biology lab work, software, research projects, manuscripts writing and publications.