Department of Allied Sciences & Technology
The Department of Allied Sciences and Technology focuses on strengthening the ideology of SCPS of producing well rounded pharmacists, equipped with skills to excel in their professional lives along with being able to contribute to the society. The department is involved in imparting preliminary research skills, enhancing language skills and character building of the learners. The aim of the department is to provide students with an integrated education that will give them a wide breadth of knowledge and perspective about the history, current affairs, and prepare them for the practical world through professional and behavioral grooming. It is the aspiration of the faculty to improve the capacity of learners to explore the technological aspects widely and deeply, think creatively and critically, and express ideas clearly and effectively. The realization of full intellectual and personal potential of the learners will enable them to contribute to the world around them through inspirational leadership and transformative community participation.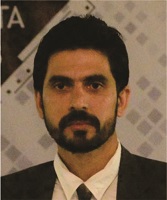 Mr Khursheed Ali
M.Phil. (English Literature), M.A., B.Ed.
---
Senior Lecturer In-charge Allied Sciences and Technology department
Mr. Ali holds M.Phil. In English Language & Literature from Hazara University, Mansehra. He carried out his research in the field of Post-Colonial studies title "Response of Pakistani immigrant novelists to the theory of clash of civilizations with post 9/11 scenario". His research interests include Postcolonial theory & writings; Postmodernity and the related narrative techniques, especially in colonial and post-colonial; South Asian & South American Literature; Teaching English as Second Language; Psychoanalysis; and Social Psychology. He has over ten years of teaching experience and has worked on various research papers dealing with social, cultural, and language issues. He is the active participant of national and international research conferences dealing with identity and language issue. Mr. Ali is actively contributing to the promotion of academic and research activities in his field.
Mr. Hafiz Muhammad Javed
LLM Shariah, LLB Shariah
---
Lecturer Advocate Islamabad Bar Association
Mr. Javed is a graduate of law from the International Islamic University, Islamabad and is currently pursuing LLM Shariah from the same University. He has been involved in the teaching, training and religious counselling sessions of the students since the inception of Shifa College of Pharmaceutical Sciences.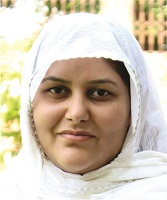 Ms. Mehreen Fatima
M.Phil. (Pure Mathematics), M.Sc., B.Sc.
---
Lecturer
Ms. Fatima has done her graduation in Mathematics and Statistics from The University of Punjab, Lahore and M.Sc. and M.Phil. from Quaid-e-Azam University, Islamabad. She has been teaching calculus, algebra, group theory and bio-statistics for the past 8 years. She aims to pursue a PhD in Mathematical modelling and biogenetics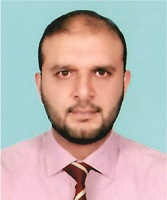 Mr. Muhammad Umar Aftab
MS, BS (CS)
---
Lecturer (Adjunct Faculty) Information Systems Analyst (STMU)
Mr. Aftab graduated with Bachelors in Computer Science (CS) from COMSATS, Islamabad and Masters (MS) in Computer Inter- Networks from University of Technology, Sydney, Australia. He holds multiple certifications in the field of systems designing, secure converged WAN, Network security of appliances and software, Software applications deployment through SDLC, ERP and Information Systems etc. He has 12 years of vast experience in all facets of installing, managing and maintaining various IT operations related to hardware, software network security and infrastructure. He has served in Roots International University as Manager IT (Networks, Security & MIS) where he was involved in designing and implementing complete IT infrastructure; from deploying physical network to develop Content Management System (CMS), Fee management system, deployment of state of the art latest Smart classroom technologies to meet latest methods of teaching. He managed and supervised the team of software engineers to develop ERP system. He also held responsibility for network infrastructure (LAN, WIFI, WAN, VPNs), server infrastructure on premise and cloud, data communications, telecommunications systems, Security surveillance, Public Addressable system and Access Control systems while working with renowned multinational companies in Australia and UAE. He is also involved in training and teaching to professional for development of deployment teams.