Department of Pharmacy Practice
Pharmacy Practice teaches the elements of pharmacy which focus on delivering quality person-centred healthcare. Pharmacy Practice is a dynamic and innovative department with the main objective, to provide the student with a platform of knowledge and experience, so that they are confident to support patients in their therapeutic use and to make clinical decisions for achieving definite patient outcomes.
Through our affiliation with Shifa International Hospital (SIH), we are in the unique position of providing our pharmacy undergraduates with direct exposure and experience to patients and healthcare professionals. Pharmacy undergraduates have the opportunity to engage in educational visits as part of their learning experience at Shifa International Hospital (SIH).
The department offers integration practice modules starting from freshman year where the learner will have the opportunity to visit and experience hands-on training at various practice premises such as hospital, retail, community and clinical specialties with the emphasis on teaching and demonstrating quality pharmaceutical care. The department of Pharmacy Practice is involved in the hospital internship program extending from Sophomore year to Senior year to further enhance their experience and gain a solid insight of the role of Pharmacist in the health care system.

Dr. Shaista Hussain
PGDip. ACPP, PGCert. PP, B.Pharm. (R.Ph., Pak. and U.K.)
---
Assistant Professor
In-charge Pharmacy Practice Department
Dr. Hussain graduated in 1996 from King's College London, University of London, with a Bachelors in Pharmacy. She later gained a Postgraduate Certificate in Pharmacy Practice from The School of Pharmacy, University of London, UK and Postgraduate Diploma in Advanced Clinical Pharmacy Practice from Queen's University, Belfast, UK. She has over 22 years of working experience in her field of Pharmacy including 19 years with the UK National Health Service, working across several hospital trusts, including the UK's largest, Barts Health NHS Trust. Dr. Shaista's experience also spans the primary care sector has developed numerous services in support of optimizing patient-centered care, facilitating in the management of integrated care across the primary and secondary health sectors and partaking in mentorship, training and development of pharmacists, nurses and doctors. Dr. Shaista has also worked with Shifa International Hospital, building quality care systems that implemented good practices. Dr. Shaista joined Shifa College of Pharmaceutical Sciences in 2017 with a passion to impart her extensive clinical pharmacy skills and knowledge for the pharmacy students of the future.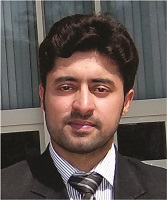 Dr. Waseem Ullah
PGCert. MOOC-IR, SORT-IT, M.Phil., Pharm.D. (RPh., Pak.)
---
Senior Lecturer and Ph.D. Scholar
Dr. Waseem Ullah graduated from Gomal University Dera Ismail Khan, with Bachelors in Doctor of Pharmacy (Pharm-D) and Masters (M.Phil) in Pharmacology from Bahauddin Zakariya University Multan. Currently, he is a PhD candidate in Pharmacy Practice at Quaid-i-Azam University Islamabad. He holds to his credit the 'Roll of Honor Call' in all three educational institutes he has attended, along with 6 years of professional experience. During his professional career, he has served different institutes to the likes of Khyber Medical University Peshawar, Government of Khyber Pakhtunkhwa, National Tuberculosis Control Program, and The Indus Hospital. He has availed different research grants during his PhD study including University of Sydney International Student Exchange Program (2019), HEC – International Research Support Initiative Program (2018), and UNION - Structured Operational Research and Training Initiative (2017). He secured WHO-TDR-GLOBAL FUND certification in 'Operational' and 'Implementation Research' strategies for lower-middle-income countries to combat infectious diseases. His research domains have focused on Pharmaco-epidemiology & Public Health, Pharmaceutical Health Services, and Artificial Intelligence in Health care, and Big Data Sets. Specifically, he is testing 'the contribution of different Public-Private-Mix models in Tuberculosis case notification in Pakistani health care system'.<.p>
Dr. Fatima Balquis
M.Phil., Pharm.D. (R.Ph., Pak.)
---
Lecturer
Dr. Balquis obtained her Doctor of Pharmacy from Gomal University, Dera Ismail Khan and M.Phil. in Pharmacy Practice from Quaid-e- Azam University (QAU), Islamabad. She has working experience as a community pharmacist and as a hospital pharmacist in Khyber Teaching Hospital, Peshawar. She has been providing academic training as a lecturer at Kamyab Institute of Medical Science (KIMS), Rawalpindi. Her current areas of interest in pharmacy practice are in enhancing the medication safety and quality of patient care in clinical pharmacy, practice of polypharmacy & Adverse Drug Reaction (ADR's) Monitoring & Reporting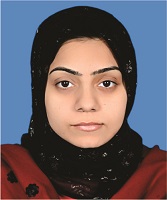 Dr. Zirwa Asim
M.Phil., Pharm.D. (R.Ph., Pak.)
---
Lecturer
Dr. Asim has done her Pharm.D from Punjab University, Lahore in 2012. She pursued her M.Phil. in Pharmacy Practice from Hamdard University, Karachi in 2017 and topped in her class. She has worked in Novamed Pharmaceuticals, Lahore as Quality Control Officer and in Amson Vaccines and Pharmaceuticals as Production Officer. During the M.Phil., her research focused on the assessment of postpartum depression and quality of life after different modes of delivery in women in Pakistan. Her future endeavours include promoting patient health through effective counselling, providing awareness to the general public regarding the irrational use of medicines and strengthening the healthcare system through effective education and training of future pharmacists.
Dr. Sana Dilshad
M.Phil., PGD, Pharm.D. (RPh., Pak.)
---
Lecturer
Dr. Dilshad is a Lecturer in Pharmacy Practice department. She graduated from Riphah International University. Afterwards, she completed her Post Graduate Diploma in teaching (PGD) from Riphah International University. She then enrolled in the M.Phil. degree program in Pharmacy Practice from Hamdard University. Her research area is Knowledge Attitude and Practice (KAP) studies in Diabetes and Insulin Administration. She has been certified in Patient Safety and Quality by IHI, USA. She supervised multiple undergraduate research projects.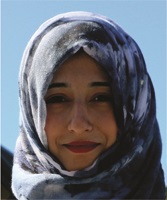 Dr. Saira Hina
Pharm.D. (R.Ph., Pak.)
---
Instructor and Interface Clinical Pharmacist
Dr. Hina did her Pharm D from Riphah International University. She received a dual scholarship throughout the program and gained the top position in most of the semesters by scoring the highest GPA. During the study, she got exposure to different fields of practice including hospital and industry. After graduation, she worked as an academic pharmacist and soon got appointed as a hospital pharmacist at Shifa International Hospitals Ltd. (SIHL), Islamabad. She did several administrative courses from Auckland, New Zealand, including CHIPS training and CMS Training organized by District Health Board. She has also done Volunteer ship at Middlemore Hospital Auckland, New Zealand. Currently, she is working as an instructor at Shifa Tameer-e-Millat University and as an Interface Clinical Pharmacist at Shifa International Hospitals Ltd. (SIHL), Islamabad. She actively participates in providing comprehensive direct patient care in collaboration with the healthcare team.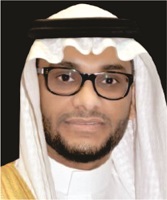 Dr. Muhammad Hussain Abutaleb
Ph.D., M.Sc., Pharm.D. (R.Ph., KSA.)
---
Assistant Professor (Adjunct Faculty)
Dr. Abutaleb is a Consultant Pharmacist, and Director of Pharmacy Residency Program, King Fahad Central Hospital, Jazan. He is also serving as an Adjunct clinical assistant professor in Department of Clinical Pharmacy, Faculty of Pharmacy, Jazan University. Dr Abutaleb is currently serving as a Board Member in Scientific Pharmacy Council, Saudi Commission for Health Specialties, Riyadh, KSA. His research contributions towards the field of clinical pharmacy includes medication errors, safe and effective use of medications, medical and non- medical prescribing patterns, pharmacist prescribing, quality of prescribing, use of international clinical guidelines and quality of care in the field of health services management using comparative effectiveness research methods, secondary databases analysis, systematic review and meta-analysis.

Dr. Komal Fizza
Pharm.D. (R.Ph., Pak.)
---
Lecturer (Adjunct Faculty)
Clinical Quality Specialist, Shifa International Hospitals Ltd. (SIHL), Islamabad
Dr. Fizza has been serving in various sectors of pharmacy practice in Pakistan and USA since 2009. A graduate of Riphah International University, she is currently enrolled in Masters in Public Health program. Dr Fizza's certification achievements include JCI accreditation, Pharmacy Preceptor and Antimicrobial Stewardship. She has been a scholarship holder throughout her educational career and is currently serving as an Associate Manager Pharmacy at Shifa International Hospitals, Ltd. (SIHL) Islamabad. She has served as a member of the Hospital Quality Audit team, JCI-accreditation team, coordinator with Drug Regulatory Authority of Pakistan (DRAP) for narcotics procurement & management and other high-profile positions of responsibility. She has presented her work and carried out trainings and workshops at several national and international conferences with a focus to promote the safe and effective use of medicines.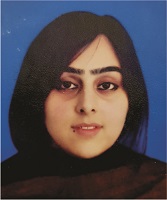 Dr. Anum Farooq
Pharm.D. (R.Ph., Pak.)
---
Clinical Pharmacy Associate (Adjunct Faculty) Clinical Pharmacist, Shifa International Hospitals Ltd. (SIHL), Islamabad
Dr. Farooq got her Doctor of Pharmacy degree from the University of Lahore. She then pursued her career as a clinical and hospital pharmacist. Her work experience is in the field of pharmacy setting, reviewing prescriptions, handling medications, and verifying dosing. She has specialized clinical experience in the field of oncology and Bone Marrow Transplant. She is also looking after the Internship Program and dealing with the active educational and practice-based learning of fresh graduates.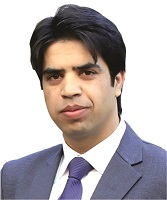 Dr. Rehan Anjum
Pharm.D. (R.Ph., Pak.)
---
Clinical Pharmacy Associate (Adjunct Faculty) Clinical Pharmacist, Shifa International Hospitals Ltd. (SIHL), Islamabad
Dr. Anjum has done his Doctor of Pharmacy (Pharm.D) from Hamdard University, Karachi, He holds the degree of Master of Science in Bio-informatics from Comsats University Islamabad. He has worked at multiple hospital settings as a clinical pharmacist and has an experience of more than 5 years. Currently his is working as critical care and transplant clinical pharmacist at Shifa International Hospital. Department of Pharmacognosy.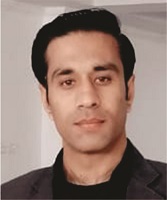 Dr. Muhammad Awais
Pharm.D. (R.Ph., Pak.)
---
Clinical Pharmacy Associate (Adjunct Faculty) Clinical Pharmacist, Shifa International Hospitals Ltd. (SIHL), Islamabad
Dr. Awais is graduate in pharmacy from Federal Urdu University Karachi. He is also American certified Anticoagulation Pharmacist. He is experienced as Community and Hospital Pharmacist. He is currently working as Critical care and Anticoagulation pharmacist. He is also conducting multiple trainings for other healthcare staff.