Department of Pharmaceutical Chemistry
The Department of Pharmaceutical Chemistry offers its valuable contribution throughout the Pharm.D program by teaching various modules that help in integrating the core concept of pure and applied chemistry with reference to Biomolecules, Metabolism, Pharmacokinetics and Pharmacodynamics and Drug testing and analysis. Together these modules provide the future pharmacists a solid background in;.
(a) fundamental of organic chemistry and its application in synthesis of complex drug molecules and their role in Pharmacotherapy,
(b) tools and techniques required to analyze drug molecules during drug development, production and quality control with special reference to formulation design and development,
(c) understanding biomolecules and their role in health and disease,
(d) understanding the structure-activity relationship (SAR) of major classes of therapeutic agents.
With the disposal of hard-working and talented faculty in the department, its next focus is to start post-graduate program in Pharmaceutical Chemistry.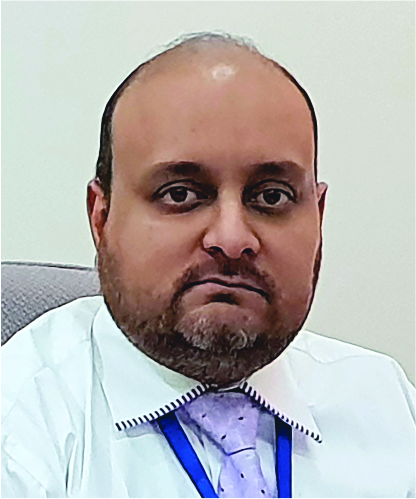 Prof. Dr. Tausif Ahmed Rajput
Ph.D., M.Phil, B.Pharm (R.Ph., Pak.)
---
Professor
Dean Faculty of Pharmaceutical & Allied Health Sciences
Dr.Rajput is a Professor of Pharmaceutical Chemistry, Principal of Shifa College of Pharmaceutical Sciences and Dean Faculty of Pharmaceutical and Allied Health Sciences. In his current position, he is leading a multi-disciplinary faculty of over 100 academic and administrative staff members and nearly 1,100 students. His deanship is primarily focused on ensuring the adherence of all academic programs to University regulations, establishment and promotion of research culture, and instituting and enhancing the interdisciplinary coordination to achieve the greater aims of SPCS and STMU. Prof. Rajput is one of the pioneers in introducing Integrated Contextual Modular Curriculum at several educational institutes. He has been involved in the development, implementation and monitoring of the ICMC at NUST and STMU in MBBS, Pharm-D and BDS programs. Under his leadership, the curriculum of PharmD was revised for the first time in 60 years to meet the international standards of the pharmacy profession.
Before his tenure at STMU, Prof. Rajput has been involved in establishing and managing pharmaceutical, research, production and education institutions. At a very young age, he co-established a pharmaceutical manufacturing unit and successfully registered 28 products for manufacturing by way of the formulation. Prof. Rajput also devotedly contributed to setting up and smooth running of a high-tech genetics research laboratory; Center for Research in Experimental and Applied Medicine (CREAM) at the prestigious National University of Sciences and Technology (NUST). He has also served as the Dean, Margalla College of Pharmacy, Margalla Institute of Health Sciences, Rawalpindi. Currently, he is serving as an Advisor on Academic and Human Resource Management Development for National Medicine Policy 2019 under the purview of Ministry of National Health Regulation and Coordination to contribute to the national cause of improvement in professional health education. Dr Rajput is also the Member of Scientific Journal Review and Recognition Committee of Higher Education Commission (HEC), Pakistan. As the Managing Editor of Journal of Shifa Tameer-e-Milat University (JSTMU), he has successfully launched and published three volumes of the journal.
In addition to his outstanding contribution to education management, Prof. Rajput kept a balance of his academic and research activities. After completing his B. Pharm. from Bahauddin Zakariya University, Multan and getting registered as a category 'A' pharmacist with the Pharmacy Council of Pakistan (PCP), he continued his higher studies and earned M. Phil in Pharmaceutical Chemistry from the same University. Being a strong supporter of the integration of interdisciplinary research, he then pursued his PhD in Biochemistry (Specialization: Pharmacogenetics and Molecular Biology) from NUST. His research and academic work have been profiled in some of the leading National and International journals and conferences. With a strong research profile and being an HEC approved PhD supervisor, he has supervised/Co-supervised 42 M.Phil., FCPS and PhD trainees. He has contributed to more than 50 original research and academic publications. He is also a member of several editorial boards, examination bodies and grant review panels.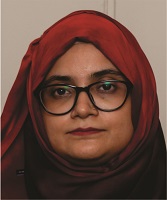 Dr. Madiha Ahmed
Ph.D., M.Phil., Pharm.D. (R.Ph., Pak.)
---
Assistant Professor
Incharge Pharmaceutical Chemistry
Dr. Ahmed did her Doctor of Pharmacy from the University of Karachi and M.Phil. in Biochemistry from Quaid-i-Azam University (Pak), Islamabad. She enrolled in the PhD program at QAU and carried out her research in the field of natural product Chemistry at QAU and the prestigious University of Sydney, Australia. Her current research interests are in the field of drug discovery and development with a focus on isolation and characterization of drug leads from medicinal plants and the development of their synthetic derivatives. She has published several articles in various high impact national and international journals. She has also served as a reviewer for many journals as well. Dr. Ahmed holds an International Certificate in University Teaching from the University of Liverpool, United Kingdom. She has been involved in curriculum design and development for the past several years. She recently contributed to the development and implementation of Integrated Contextual Modular Curriculum for the Doctor of Pharmacy program which aims to prepare practice-ready pharmacists who can positively contribute to the improvement of the health of the general public.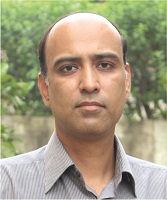 Dr. Fawad Naeem
M.Phil., M.B.A., B.Pharm., (R.Ph., Pak.)
---
Senior Lecturer and Ph.D. Scholar
Dr. Naeem is serving as a Senior Lecturer in Shifa College of Pharmaceutical Sciences. He did his graduation in Pharmacy from Bahauddin Zakariya University, Multan. There are two master's degrees to his credit which include M.Phil Pharmaceutical Chemistry and Master of Business Administration (Marketing). During his M.Phil research, he worked on the synthesis of thiazolidinedione derivatives and the testing of their antidiabetic activity. Currently, he is performing his duties in the Department of Pharmaceutical Chemistry. Pharmaceutical Chemistry is an integral part of Pharm-D curriculum and serves to be a backbone of the Doctor of Pharmacy program. He is involved to pursue and establish an independent and high-quality teaching program; to design and deliver a range of teaching materials and undertake student assessment activities; to engage in relevant professional and knowledge exchange activities; and to carry out the administrative tasks. He is currently enrolled in a Ph.D. in Pharmaceutical Chemistry.
Dr. Aisha Altaf
M.Phil., Pharm.D. (R.Ph., Pak.)
---
Senior Lecturer
Dr. Altaf worked as a research associate at Centre of Advanced Drug Research (CADR) lab at COMSATS, Abbottabad where she received hands-on training on various enzymatic assays (i.e carbonic anhydrase & urease). She visited German universities through DAAD exchange programme and had a brief insight of research along with the historical and cultural background. Her research interests include Computational chemistry (Molecular docking & scoring), Generation of animal models for learning & memory and enzyme assays. She established animal models for learning & memory for Alzheimer's disease during her Master's research. Currently, she is researching the inter-disciplinary field of Pharmacogenetics and computational chemistry.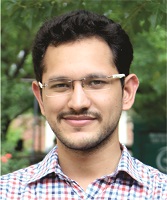 Dr. Muhammad Kazim Zargaham
M.Phil., Pharm.D. (R.Ph., Pak.)
---
Lecturer and Ph.D. Scholar
Dr. Zargaham is a lecturer in the Department of Pharmaceutical Chemistry. He has done his graduation in Doctor of Pharmacy from the University of Lahore and was awarded Chancellor's Gold Medal. He also received the Chancellor's Gold Medal in his M.Phil. (Pharmaceutical Chemistry) from Riphah International University, Islamabad. His research focuses on the synthesis of thiazolidine derivatives and their biological evaluation. His research interests are in the areas of drug discovery and bioinformatics. He has published a book chapter, "Plant-microbe interactions: a molecular approach" in Plant, Soil and Microbes 2016 (pp. 1-22). Springer, Cham and a research article ''Analysis of drug dosing adjustments in patients with chronic kidney disease'' in European Journal of Clinical Pharmacy 2018 (pp.312-317).