Department of Pharmacology
Pharmacology is a basic sciences subject usually taught in the third year of MBBS curriculum in most medical colleges in Pakistan but all over the world it is an essential part of the subject of clinical Medicine and is delivered in clinical rotations and clinical clerkships. The vision of our department at Shifa College of Medicine is to train undergraduates with solid understanding of basic and clinical Pharmacology of commonly prescribed drugs in modern medicine. At SCM, Pharmacology is integrated with basic and clinical subjects and focuses on understanding of mechanism of how different types of drugs work and what has to be considered when the drugs are used for the treatment and prevention of diseases.
We are among the pioneers in the country who deliver Pharmacology curriculum in an integrated curriculum horizontally as well as vertically. Our main focus of Pharmacology curriculum is on therapeutics as an understanding of principles of action of drugs but we also focus on other aspects of Pharmacology such as complementary and alternative medicine, patient counselling, clinical trials and finer details of prescription writing. Our department actively conducts researches and coordinates and collaborates in research activities with other departments.
The Department of Pharmacology aims to provide to students the scientific background and the clinical skills required in the modern era of medicine. The department has a well-equipped, state of the art laboratory which enables the students to practice the essential skills before their application in the clinical setup.
Dr Abida Shaheen
Professor & Section Head,
Pharmacology & Therapeutics.
Shifa College of Medicine, Islamabad.
Recent Publications
Clinical efficacy and tolerability of Gabapentinoids with current prescription patterns in patients with Neuropathic pain.
A Shaheen, SM Alam, A Ahmad, M Khan
Pakistan journal of medical sciences 35 (6), 1505-1510
Pharmacokinetics of standard dose regimens of rifampicin in patients with pulmonary tuberculosis in Pakistan
A Shaheen, MH Najmi, W Saeed, ZUR Farooqi
Scandinavian journal of infectious diseases 44 (6), 459-464
Clinical Efficacy and Safety of Tacrolimus in Pakistani Living Donor Liver Transplant Recipients
F Azam, M Khan, ABH Bhatti, FS Dar, A Ahmad, N Javed
Journal of the College of Physicians and Surgeons Pakistan 29 (11), 1048-1052
Association of postexercise heart rate recovery with body composition in healthy male adults: Findings from Pakistan
F Azam, A Shaheen, K Irshad, A Liaquat, H Naveed, SU Shah
Annals of Noninvasive Electrocardiology
Frequency of hypovitaminosis D and its associated risk factors in newly diagnosed pulmonary tuberculosis patients
F Azam, A Shaheen, R Arshad
Pakistan journal of medical sciences 32 (2), 480
 Comparative effect of ATT alone and in combination with Vitamin D on physiological and laboratory parameters in pulmonary TB
F Azam, A Shaheen, FF Zuberi
Journal of the Dow University of Health Sciences (JDUHS) 9 (3)
Comparison of Bioelectrical Impedance and Navy Seal Formula to Measure Body Composition in Medical Students
A Shaheen, N Javed, F Azam, A Liaquat, M Khan, S Mahboob, SM Alam
 Prunus domestica alters functions of frog's heart.
T Ahmed, A Shaheen, F Azam, W Safdar
Pakistan journal of pharmaceutical sciences 31 (5)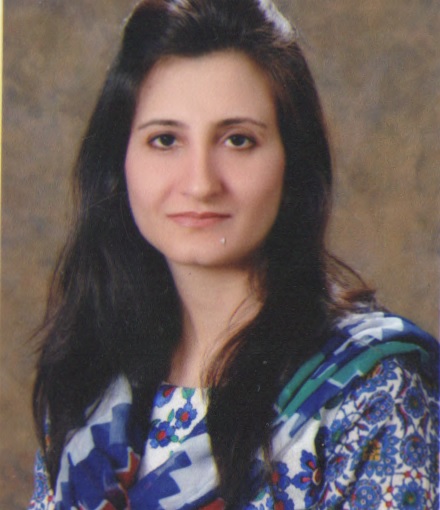 MBBS, M.Phil
---
Professor
PMDC # 43981-P
Faclty Reg. # 5206/43981-P/M
Area of interest in Research: Clinical trials,
Pharmacokinetics, Pharmacodynamics,
Neuropathic pain, Medical Education

MBBS, M.Phil
---
Associate Professor
PMDC # 49598-S
Faclty Reg. # 6117/49598-S/M
Area of interest in Research: Clinical trials, Pharmacokinetics, Pharmacodynamics, Immunosuppression, Medical Education, Artificial intelligence, Digital Health