Community Health Sciences provides comprehensive health care ranging from preventive, promotive, curative and rehabilitative services through community oriented medical education programme. A small segment of these services is provided through community-based setting. At Shifa College of Medicine, Community Health Sciences department strives to pursue and deliver these services through faculty led multilevel activities involving our undergraduate students from year 1-4. Each year, the department brings in innovative activities to deliver the curriculum more contextual to the local needs of community.
In an era of evidence-based medicine, the department of Community Health Sciences promotes research at the grass root level among faculty and students. For this the department regularly conducts workshops / seminars on research methodology. The department organizes "Intercollegiate Scholars Day" for undergraduate students in which multiple colleges in the twin cities take part.
The importance of this speciality has been well recognised globally and emphasized repeatedly from grass root to international levels. Besides health sector, it involves all relevant specialities affecting biopsychosocial health of an individual and communities at large through multisectoral approach. There has been a paradigm shift from curative health services to more cost-effective preventive health care approach which should be equitable, affordable and available to all strata of society, especially focussing on masses living below poverty line.
If we want to achieve "Health For All "as an International goal defined by WHO, Community Health Sciences will definitely be the key specialty during this millennium and beyond. The department has made progress in terms of designing and implementing educational curriculum, conducting research, and in establishing itself as an academic leader in the undergraduate medical education.

The Departmental services are focused in three major areas or modalities:
Medical education
Service learning
Community based research by students and faculty.
Research Publication
Dr. Zahid Naeem


Naeem Z. Pakistan – Double burden of diseases. JSTMU 2019; 2(1):1-2.
Bhatti MM, Naseem S, Din IU, Naeem Z, Ahmad RN. Assessment of research methodology concept through appraisal among undergraduate medical students and their perception: A single Centre study. 2019;2(1): 39-44.


Naeem Zahid, Savul S, Khattak UK, Janjua K. Impact of health education on knowledge of Child Sexual Abuse among female school teachers in twin cities of Pakistan. Pak J Public Health. 2018; 8 (4): 176-80


Savul S, Naeem Z Satisfaction of Female Patients with Health Care Services at the Peri-urban Community Health Centre in Islamabad. Cureus. 2018 Aug 4;10(8):e3101. doi: 10.7759/cureus.3101.



Farooq MU, Mushtaq F, Naeem Z, Iqbal S, Naseem S, Ishtiaq O. Dietary habits and practices of type 2 diabetic patients in a tertiary care centre of Islamabad, Pakistan. 2018; 68(5):825-30.



Dr. Sajida Naseem


Bhatti MM, Naseem S, Din IU, Naeem Z, Ahmad RN. Assessment of research methodology concept through appraisal among undergraduate medical students and their perception: A single centre study. 2019;2(1): 39-44.





Naseem S, Ghazanfar H, Fatima SH, Ghazanfar A. Medical students assisted health check-up and focussed health education – An integration of community and family medicine. JSTMU. 2018;1(1):27-31.


Savul S, Naeem Z, Naseem S. Satisfaction of female patients with health care services at the peri urban community health centre in Islamabad. 2018; Aug 4;10(8).





Ghazanfar H, Iqbal S, Naseem S. Quality of life of post graduate medical students working in private and public hospitals in Punjab as measured by WHOQOL-BREF questionnaire. 2018; 68:908.





Farooq MU, Mushtaq F, Naeem Z, Iqbal S, Naseem S, Ishtiaq O. Dietary habits and practices of type 2 diabetic patients in a tertiary care centre of Islamabad, Pakistan. JPMA. 2018; 68(5):825-30.



Intestinal worm infestation among schoolchildren in a rural community of Islamabad, Pakistan. Bhatti MM, Ahmad RN, Naseem S, Haroon A, Ghayur S. Rawal Medical Journal. 2018; 43 (2): 196-99.



Postgraduate Medical Trainees understanding of Biostatistics: A pre and post research methodology workshop experience. Shafi SS, Faisal T, Naseem S. JCPSP. 2018; 28(3): 196-200.





Knowledge of postgraduate trainees regarding Epidemiology. Shafi SS, Faisal T, Naseem S, Javed S, Ghazanfar H. Cureus.



Oral Health Practices Among Pakistani Physicians. Fatima SH, Naseem S, Awan SA, Ghazanfar H, Ali Z, Khan NA. 2018.



Frequency of carrier screening and preventive orientation among first degree relatives of thalassemia patients. Hashim S, Sarwar M, Arsalan A, Awan I, Naseem S. JPMA. 2018; 68: 50-54.



Empirical use of Antibiotics for sore throat- How rational is it? Ahmad RN, Naseem S, Bhatti MM, Ghazanfar H, Khan ZA. Pak J Pathol. 2018; 28(1):156-9



Dr. Umme Kulsoom Khattak


Khattak UK. Contraceptive Prevalence rate in women of reproductive age in a semi urban community of Islamabad. 2018; 1(1): 15-20


Khattak UK. Impact of health education on knowledge of child sexual abuse among female school teachers in twin cities of Pakistan. 2018. 8 (4).
The department is well equipped with all requisite models /specimens and equipment for practical and tutorials. Field visits to places of public health relevance and importance are planned to help enhance student skills and understanding of important concepts. These goals are aimed to be achieved through the following activities at Shifa College of Medicine:
Spring Tree Plantation Drive at Sylvian & Katchnar Parks
Funds are generated every year by Community Medicine Department in collaboration with junior clerkship students to plant 100-200 trees in parks located adjacent to SCM.
Spending Time with Special children
Students spend a day followed by serving as well as eating luxurious lunch with special children at "Care For Special Persons Foundation" in order to practice compassion, empathy, and develop sense of service to humanity.
Street Children School, Mashal Model School, Nurpur Shahan
Donations of money, stationery items, school bags, clothes, milk cartons, white boards, board markers, winter clothes, socks, and caps are generated for the schools' children which are then handed over personally to the students and the administration by visiting the school.
Awareness regarding Child Sexual Abuse
School children and teachers in the public / private sector in Rawalpindi / Islamabad are educated about child sexual abuse through role plays, videos, and lectures.
Visit to SOS Children Village
Students visit SOS Children Village in order to promote empathy, assist in donation of different items and distribution of healthy snacks.
National Institute of Special Education
Students get an overview of the work being carried out at National level regarding training of staff as well as special persons with different disabilities.
Thalassemia Center
Students visit thalassemia center in order learn to empathize with the patients suffering from thalassemia and to understand issues faced by their families, to understand the practical steps followed during blood transfusions among these children, to highlight the importance and role of prenatal counseling and diagnosis in order to prevent the disease in the next generation.
Special Children's School
Donations by clerkship students are utilized to provide wheel chairs, sponsor the school students, and to provide utility items.
Health Promotion Activities through Health Talks
Health talks are delivered by the students at Shifa Rotary Clinic in Nur Pur Shahan village to create awareness regarding prevention of diseases and promotion of health in the semi urban communities of Pakistan.
Nutritional Assessment of School Going Children
Assessment of nutritional status is carried out by students in underprivileged schools followed by providence of nutritional supplementation which is generously donated by the students.
Health Education and Awareness of School Going Children
Students deliver talks on common health problems in different schools to raise awareness regarding preventing diseases and promoting health.
Deworming & Vitamin D supplementation of School Children
About 800 school children of Mashal Model School at Nurpur Shahan village in Islamabad were dewormed and given Vitamin D Supplementation in two separate visits in order to promote child wellbeing.
Distribution of Multivitamins
Multivitamins are distributed to street children in Nurpur Shahan village in order to address nutritional deficiency as part of malnutrition in the community.
Visit to RHC/ BHU
Students get familiarized with the working of Health care system of Pakistan at the level of Primary Health Care.
Dialysis Center
A visit to the dialysis center is arranged in order to develop empathy in students with patients suffering with kidney problems and to understand the steps carried out during dialysis procedures.
Blood Bank
A visit to blood bank is carried out in order to practically understand and learn the prerequisites, procedures, and aftercare regarding blood transfusion process for both the donor and the recipient.
Hospital Waste Management
Students are exposed to the hospital waste management system in the setting of SIH where they see how different types of hospital wastes are generated, collected, transported, and disposed using appropriate techniques while following infection control guidelines.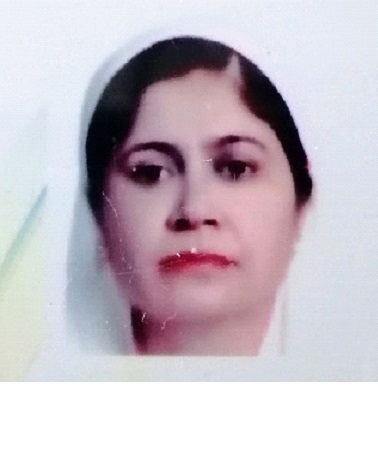 MBBS, MCPS, MPH
---
Assistant Professor
PMDC # 7874-N
Faculty Reg.# 9027/7874-N/M