Inter-Departmental Faculty
For the effective instruction, assessment and management of Integrated Contextual Modular Curriculum (ICMC), separate faculty has been dedicated that has been trained with contemporary pedagogical methodologies. With the expertise and experience in diverse fields of pharmacy and pharmaceutical sciences, these dedicated faculty members train the students through Small Group Discussions, Case Based Learning, Problem Based Learning, Skill based Learning, Practical sessions, simulations, role play techniques and other instructional strategies. Being directly trained by the office of the Dean FPAHS, they form an essential and effective component of SCPS work force.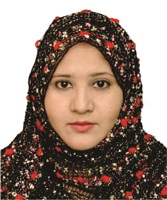 Dr. Farhat Shaheen
Pharm.D. (R.Ph., Pak.)
---
Instructor and M.Phil. Scholar
Dr. Shaheen has done her Doctor of Pharmacy from Gomal University, Dera Ismail Khan and got 2nd position in the program. Before moving to academics, she has working experience as an industrial and hospital pharmacist. Over the past 6 years of professional life, she has been associated with Glitz Pharma, Valor Pharmacy, Global Pharmaceuticals and Shifa International Hospitals Ltd. (SIHL), Islamabad. Currently, she is pursuing her M.Phil. in Pharmaceutical Chemistry from Riphah International University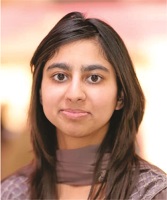 Dr. Tanya Waseem
Pharm.D. (R.Ph., Pak.)
---
Instructor and M.Phil. Scholar
Dr. Waseem is a graduate of Margalla Institute of Health Sciences with a Doctor of Pharmacy degree from University of Sargodha, Sargodha. She has been a gold-medalist throughout her professional academic career. She is currently involved in research projects related to pharmacogenetics aspects of CYP-450 system. She has presented her research work at several national and international conferences.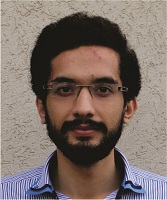 Dr. Syed Damin Abbas Hamdani
Pharm.D. (R.Ph., Pak.)
---
Instructor and M.Phil. Scholar
Dr. Hamdani graduated as a Doctor of Pharmacy from Hamdard University, Karachi. He has worked as a hospital pharmacist at Ali Medical Center, Islamabad, before moving to the academics. He is currently working in the field of microbiology, infectious disease and drug development. His research interests are in the field of phage therapy, health system research, nanotechnology and clinical pharmacy of infectious disease. At a young age, he has contributed to 5 international publications.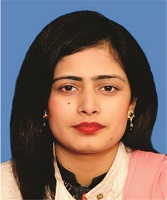 Dr. Qurat-Ul-Ain
Pharm.D. (R.Ph., Pak.)
---
Instructor and M.Phil. Scholar
Dr. Qurat-ul-Ain is a graduate of Hamdard University Karachi. She is currently working as an instructor and is involved in the pharmacognostic studies on plants of medicinal importance. She is currently pursuing a degree in M.Phil. Pharmacy Practice and plans to carry out her research work on the Integration of Complementary and Alternate Medicine in the health care setup of Pakistan.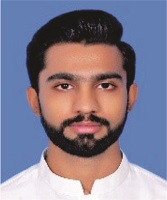 Dr. Zeeshan Arif
Pharm.D. (R.Ph., Pak.)
---
Instructor
Dr. Arif attained his Doctor of Pharmacy from Hamdard University, Karachi. He has work experience as a Hospital Pharmacist before the transition to the current role of instructor at STMU. Dr. Arif has a keen interest in academia & research and published a conference paper on Pharmaceutical Evaluation of Different Brands of Diazepam tablet (5 mg) available in Rawalpindi & Islamabad, Pakistan in 1st Undergraduate Research Conference on Health Innovations in Pharmaceutical Sciences, (URC-HIPS 2018).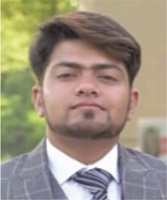 Dr. Usman Shareef
Pharm.D. (R.Ph., Pak.)
---
Instructor
Dr. Shareef has done his Pharm.D from Riphah International University, Islamabad and was awarded Zulfiqar Gold Medal. During his study tenure, he was involved in many research projects including Computer-Aided Drug Design, Survey based evaluation and evaluation of antifungal activity of phytochemicals. After his graduation, he pursued his career in academics and did his internship at Riphah International University, Islamabad. After his internship, he was appointed as a Junior Lecturer at Riphah International University, Islamabad. After gaining some experience he moved to Shifa Tameer-e-Millat University, Islamabad as an Instructor.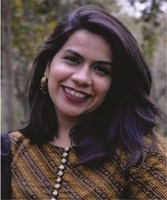 Dr. Qaneeta Haseeb
Pharm. D.
---
Research Assistant
Dr. Haseeb has completed Pharm. D from Shifa College of Pharmaceutical Sciences. Dr. Haseeb has achieved multiple international scholarships throughout her educational career. She has received Presidential Award by US President Barack Obama for her community involvement, during her time in the USA as an Exchange student. She wishes to pursue a career in public health and improve the Pakistani healthcare structure and contribute to healthcare development.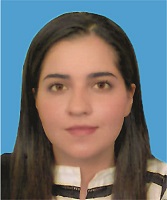 Dr. Sidrah Tariq Khan
Pharm. D. (R.Ph., Pak.)
---
Research Assistant
Dr. Khan is a Research Assistant in the department of Basic Medical Sciences. She has recently graduated from Shifa College of Pharmaceutical Sciences and is currently at the beginning of her career, building her experience. She has completed an internship program offered by Shifa International Hospital and has taken other summer research elective programs offered by the university to gain better insight on the career path that she has chosen. She is skilled in the process of DNA amplification and in research writing. The current research project she is working on is related to the frequency of genetic polymorphisms in the cytochrome p450 enzymes in the Pakistani population. She has co-authored other research articles such as one on Alzheimer's disease that is awaiting a peer review.
Mr. Hizbullah
M.Sc.
---
Research Assistant and M.Phil. Scholar
Mr. Hizbullah has done his M.Sc. in Biochemistry with his first publication above 2.5 impact factor in an International journal. He is currently enrolled in M.Phil. Bio-chemistry. His research interests include Bioinformatics (Computational and Population genetics/genomics). He has published 4 papers in well-reputed journals and has a total impact factor of 13. Besides that, he is trained to perform molecular biology techniques (PCR, DNA extraction, Gel-Electrophoresis, centrifugation) and submission of sequences/SNP to NCBI/dbSNP database.